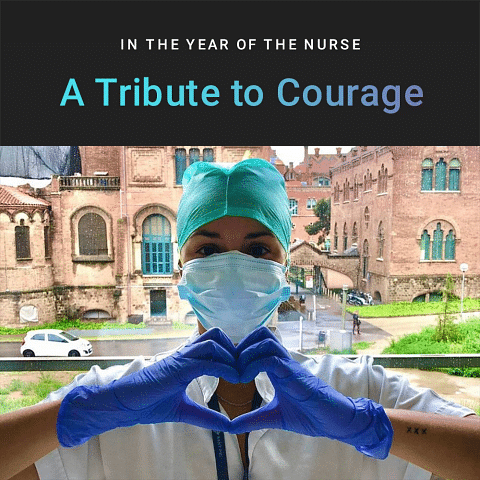 This music video below titled, "In the Year of the Nurse – A Tribute to Courage," featuring George Harrison's beloved anthem, "Give Me Love (Give Me Peace On Earth)," is sung by children at home during the 2019 pandemic.
The impactful video tribute features video footage and 19 iconic photographs of frontline nurses taken by nurses during the Covid-19 pandemic.
For the next "19 Days of Gratitude" the Careismatic company will share a new 60-second story each day at Careismatic.com/TributeToCourage.
The project is a fundraiser for The DAISY Foundation. 100% of donations will go directly to this international nonprofit to fund nurse recognition and nurse-led research which will improve healthcare in underserved communities.
Please join us in donating to this worthy cause.  Click Here to Donate >
#TributeToCourage